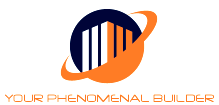 In the first place we at YOUR PHENOMENAL BUILDER CONTRACTORS (PTY) LTD would like to express our sincere gratitude towards our valuable clients and Estate Agencies. We are where we are today because of them – we treasure them so greatly - they are the driving force towards our success! Owing to our trust, professionalism and State - of -the art services we earned ourselves a strong relationship with them.
We are based in Cape Town in the Western Cape, we started operating in 2008 in Table View providing phenomenal handyman and building services. It is through Word of mouth that we spread to other suburbs hence covering the whole of the West Coast although we advertise with various publications we still value greatly the former. We now cover Northern Suburbs , Cape Town C.B.D and surroundind areas,Atlantic Seaboard - Camps bay,Hout bay,Llandudno and surrounds,Southern suburbs .
We have a highly skilled, dedicated , trustworthy and experienced workforce in all specific areas listed in our services . We guarantee that all our projects are owner supervised and managed to ensure efficiency, quality and that all projects are finished on time and to the client satisfication.
OUR PROMISE!
Good workmanship , compentent construction and handyman services. Reliability , efficiency , quality and above all trust will continue to be our attributes.